FREE BEER has made its way to Performa Biennial 2023 in New York for one of the world's leading performance art biennials. Brewed locally by Evil Twin Brewing and distributed by Twelve Percent LLC, the latest version of FREE BEER was served at Performa Biennial 2023's gala dinner and subsequent party, and will be sold throughout the biennial. For those unable to make it to Performa Biennial 2023, you are – as always – invited to brew the beer yourself.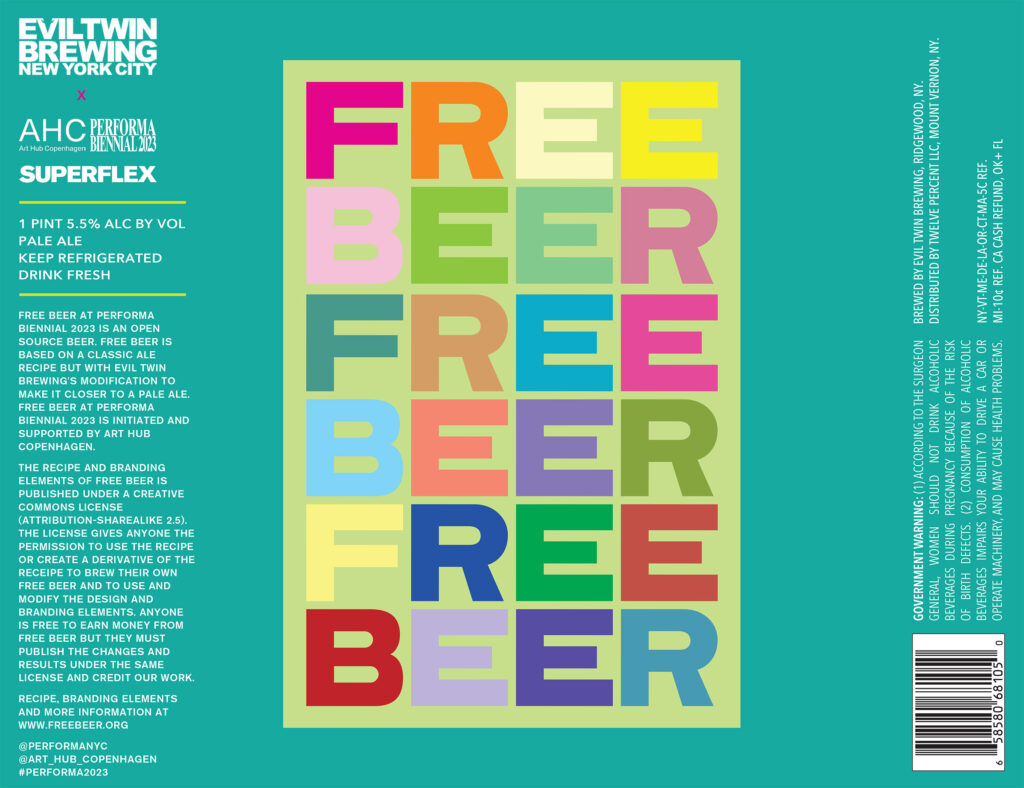 Recipe:
Created for a 15 barrel batch

Grain bill:
825 lbs 2 Row
27.5 lbs Acidulated
50 lbs White Wheat
55 lbs Malted Oat
55 lbs Golden Naked
100 kbs Flaked Oat
Hops:
11 lbs mosaic in Whirlpool
11 lbs motueka in Whirlpool
22 lbs mosaic in dry
33 lbs motueka in dry
Yeast:
Fermented with London 3 yeast
This delectable new batch was initiated and supported by Art Hub Copenhagen.