As part of the Atlantic Project, the renowned Danish artists' collective SUPERFLEX are collaborating with the Plymouth-based Real Ideas Organisation (RIO), and local brewer, Summerskills, to develop a community-owned brewery in Devonport, producing FREE BEER. All profits from this social enterprise will be returned to the community, in what is one of the most deprived boroughs in the UK. The first brew of FREE BEER version 6.0 (the Atlantic brew) will be launched at Tate Modern, along with SUPERFLEX's Turbine Hall commission, on Monday 2nd October at 7.30pm.
FREE BEER version 6.0 (the Atlantic brew) is an open source beer based on classic ale brewing traditions but with "added real ideas" from RIO. The recipe and branding elements of FREE BEER are published under a Creative Commons license CC BY-SA 4.0, which gives you the permission to produce, modify and make FREE BEER available to others by the following conditions: "You must credit SUPERFLEX and RIO / Summerskills". If you change, modify or create a derivative of FREE BEER you must distribute the result under the same license.
Recipe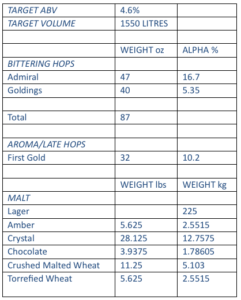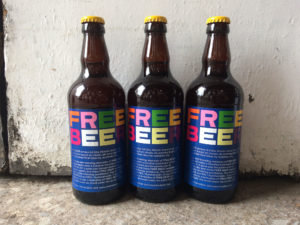 The Atlantic Project is a pilot for a new international festival of contemporary art, taking place in public contexts and outdoor locations across Plymouth, UK, from 28 September 2018. Curated by Tom Trevor (Artistic Director), the project has been developed as a partnership between The Box (the £40million re-development of Plymouth City Museum) and Plymouth University, hosted by Peninsula Arts, in the lead-up to the Mayflower 400 anniversary in 2020. The Atlantic Project is part of Horizon, a two-year visual arts development programme (2016-18), led by Plymouth Culture, funded by Arts Council England's Ambition for Excellence fund and Plymouth City Council.
LINKS
http://www.theatlantic.org
http://superflex.net/tools/free_beer
http://www.freebeer.org
https://realideas.org/
http://www.summerskills.co.uk/