Mikkeller and Warpigs collaborates with Ukrainian cidery to rebuild after Russian bombings
Together with Vitalii from Berryland Cidery, Mikkeller and Warpigs has teamed up to create a beer under the Free Beer project, that will help Vitalii rebuild his cidery in Ukraine. You are invited to brew the beer yourself and support Vitalii's efforts to rebuild his business.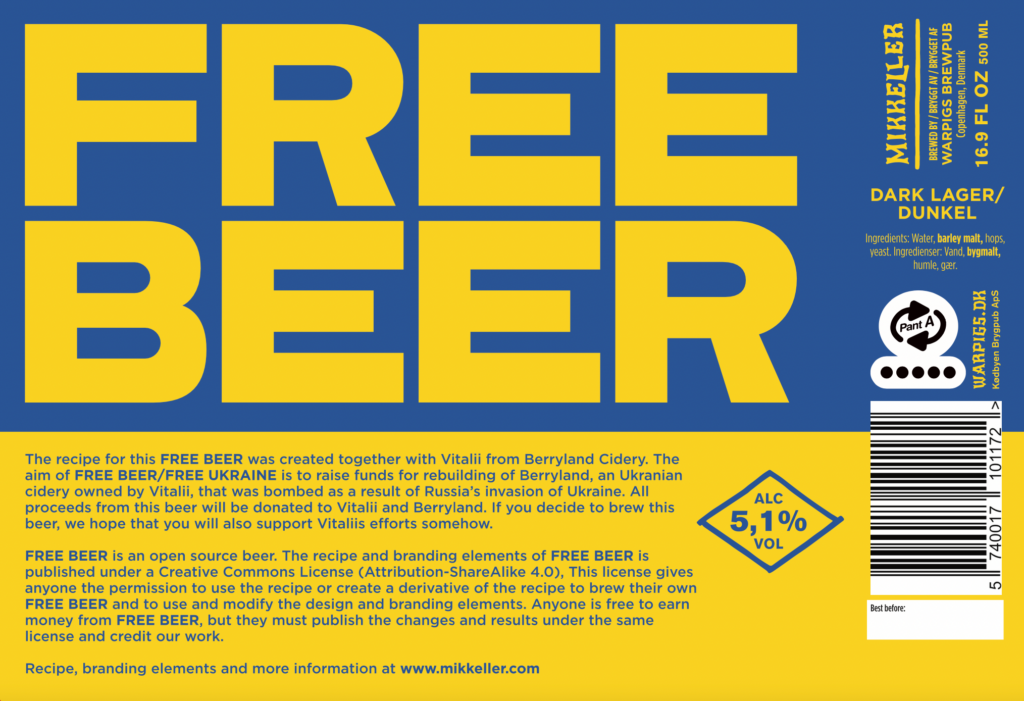 Recipe
49% Munich I
31.5% Pilsner
7,5% Munich II
7,5% Carapils
2,5% CaraMunich I
2 % Carafa III Spez.
40C mash in
50C x 20′
63C x 20′
72C x 20′
78C mash out
75 min boil
Tradition (Father of Zagrava) hops – FWH – 1/3 of total amount of hops
Saphir hops – 30′ – 1/3 of total amount of hops
Tradition hops- 10′ – 1/3 of total amount of hops
29 IBU
Ferment at 10C with W34/70
OG: 12.8 P
5,1 % abv